Construction Equipment
Powerful machines.
FOR TOP BRAND CONSTRUCTION & EXCAVATION EQUIPMENT, LOOK TO HUBER.
Kubota's expanded compact construction equipment line has an excellent reputation for quality. If you're looking for construction equipment and attachments, look to Huber for Kubota skid steers loaders, track carriers, mini excavators, and wheel loaders.
When you need to push, haul, level or dig something, do it with a Kubota Skid Steer from Huber Equipment. These machines are incredibly comfortable, and the intuitive controls make for easy handling and operation. If you'd prefer a machine with tracks, consider the Kubota Compact Track Loader. This powerful piece of machinery has superior stability. Its performance and durability make it perfect for the toughest of worksite operations. You can decide between wheels or tracks depending on the types of construction jobs, what seasons and situations you'll be using it in, and what you're most comfortable with.
You will immediately be confident in these powerful machines and what they can do on a worksite.
At Huber, you'll find compact construction equipment from Kubota. Kubota mini excavators are engineered to handle heavy loads in tight spaces with a powerful digging force that only increases productivity. Kubota excavators are easy to operate, have incredible dexterity, and are designed with operator comfort and superb performance. Each model comes with different features to fit your unique needs.
Regardless of the model you choose, you can expect impressive stability and maximum power, all powered by Kubota's esteemed engines. If you'd like to learn more, our sales team is ready to work with you to choose the model that's right for you.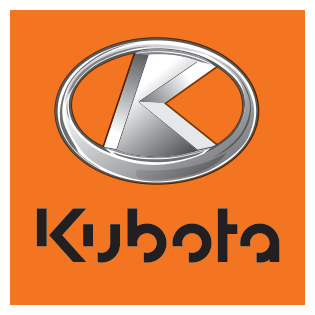 A PROUD KUBOTA DEALER
Kubota is committed to manufacturing well-engineered of the highest quality. If you're looking for a performance machine, look no further than Kubota for tractors, rakes, tedders, and balers.
In addition to carrying the full Kubota line, Huber Equipment also sells a full range of Land Pride products. The Land Pride line of compact drills grooming mowers, rotary cutters and tillers, seeders, dirt working products and snow removal tools is made explicitly for Kubota and is completely compatible.
K-HAUL TRAILERS
Kubota's heavy-duty lineup of trailers serve as excellent transport solutions for a variety of tasks—from commercial to residential and beyond. From 12 foot variants up to 20 foot behemoths, each K-Haul trailer is constructed the right way to work well with others and get the job done payload after payload.
Contact us if you're interested in a utility trailer, float trailer, landscape trailer or a dump trailer.
FINANCING
Depending on what you are looking to purchase we have a few different finance options available to best suit your needs. Let's talk and sort out the best option for you.