Looking for New Agricultural, Construction or Lawn and Garden Equipment? Look No Further.
Huber Equipment is proud to offer comprehensive inventory from Kubota, Kuhn and Vermeer machinery as well as a short line of Allied and Wallenstein equipment and the experience to help you with what will be the best choice for the job. We have solutions for all of your equipment needs and we can deliver it to you if that's what you decide.
All new Huber Equipment comes with a competitive, limited warranty through the manufacturer. Extended warranty coverage may also be available. If it's easier for you, we offer financing with reasonable terms and conditions OAC. Simply ask your sales person.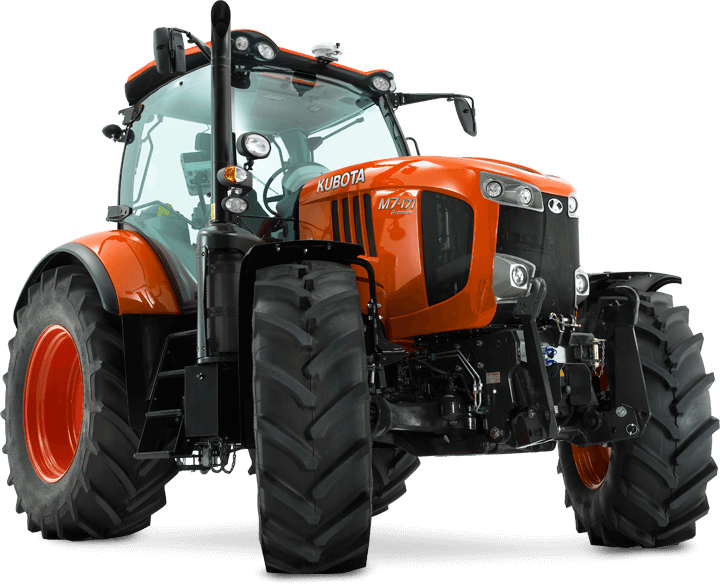 Agricultural & Farm Equipment
We are the professional's choice for farm & agricultural equipment, parts and service.
Construction Equipment
Huber Equipment is the right choice for your construction and excavation equipment needs.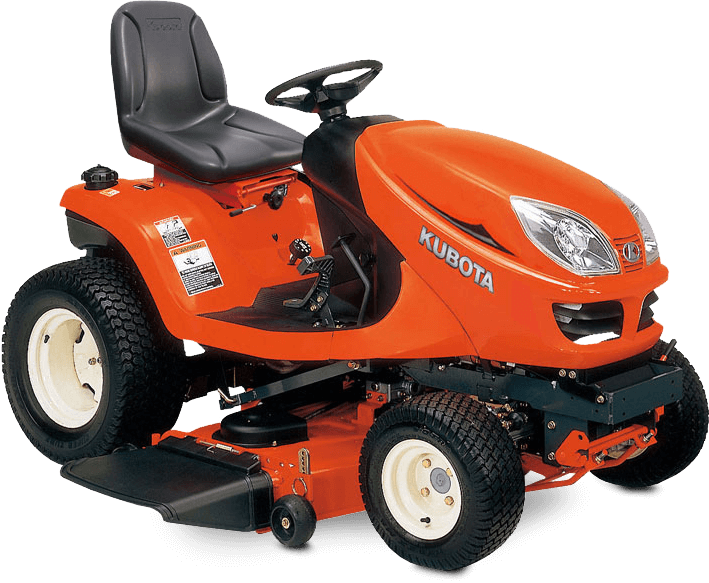 Lawn & Garden Equipment
If you want to keep a beautiful lawn and garden, why not invest in the tools to do the job?
Financing
We can take care of financing for you right on site. We get you the best deal either through Kubota Canada or, if it's not a Kubota product, Farm Credit Canada.
Warranty
Every manufacturer has an appropriate warranty for each specific piece of equipment. Find out warranty details for the brand that you have purchased.
Maintenance & Service
Our team will outline everything that is needed for the maintenance of each specific piece of equipment.
QUIT DEDICATING ENTIRE WEEKENDS TO YARD WORK!
A Kubota lawn tractor easily cuts chore time in half; your property has never seemed more manageable. The T Series is precise, comfortable and fun to drive; it's durable so your lawn will look great, season after season. There are optional kits that you can get for your machine including a grass catcher that will make clean up simple, a 46 inch snow blower or a 48 inch snow blade to keep you safe in the winter. In Northern BC this means that your Kubota lawn tractor is working for you all year long. No need to contract snow removal out to anyone, this dependable little unit will make short work of your driveway.
PULL DOUBLE AND TRIPLE DUTY WITH KUBOTA
Maybe you'd prefer a Kubota tractor with a snow blower for the winter, or would a Kubota skid steer with a blade or bucket be a better fit for your family? Both of these powerful machines will pull double and triple duty taking care of other jobs for you regardless of the season. Depending on where you live in Central or Northern BC and what kind of crops you're planting and harvesting, you'll decide what's best to get your work done. Can you get it done with one of our L Series Kubota tractors or will you need to go bigger and invest in one of our M Series Kubota tractors? If you need a quality rake, tedder, baler or wrapper, we've got those too. Haying season goes so much smoother with top-of-the-line, quality equipment. We have tractors with or without a cab depending on your preference and tractors with an instructor's seat that can help educate the young farmers coming up.
TAKE ON EVERY TASK AND REACH YOUR DESTINATION WITH A KUBOTA SIDE-BY-SIDE.
It's amazing how a side-by-side can be so much fun to own and operate and be so handy as well. If you heat with wood in the winter and have to go out to get your own firewood, our sturdy side-by-sides will help you get there fast. Or if you have a large property and need something to get you around on, you have different models to choose from; some come with a dump box feature which is always helpful when you have property. With a Kubota side-by-side you can take on every task and reach every destination with confidence.
MOVING SOME EARTH?
Huber Equipment has a range of sizes of excavator from ultra compact to mid-size that will suit your needs for the job you're doing now and the jobs you'll be doing in the future. These machines are stable yet powerful, with low noise and vibration which makes the spacious cab that much more comfortable. You can rely on their dependable performance to get even the toughest excavation job done.
FINANCING
Depending on what you are looking to purchase we have a few different finance options available to best suit your needs. Let's talk and sort out the best option for you.