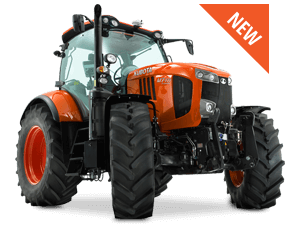 New Equipment
New agricultural, farm, construction and lawn & garden equipment for professionals.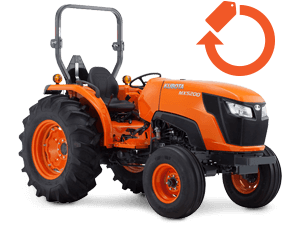 Used Equipment
Huber stands behind every piece of pre-owned equipment that we sell.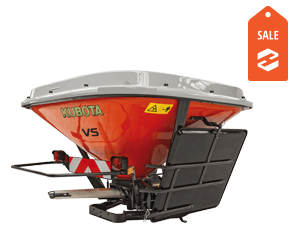 Clearance
Find great deals on our top brand clearance equipment.
YOUR DEALER FOR NEW AND USED AGRICULTURAL, CONSTRUCTION, EXCAVATION, AND LAWN AND GARDEN EQUIPMENT.
Huber sells and services equipment throughout the mountain ranges and valleys of Northern and Central British Columbia. From our locations in Prince George and Smithers to our service department that goes everywhere in between, you can bet that Huber Equipment carries the machinery you need, both new and previously owned, and we service what we sell. We make a point of it.
We are proud to offer the experience of our full-service equipment dealership from Prince George to Prince Rupert, Smithers, Terrace, Kitimat, The Bulkley Valley, Mackenzie and Vanderhoof.
WE UNDERSTAND THAT TO DO THE JOB RIGHT YOU NEED THE RIGHT EQUIPMENT.
That's why we offer the largest selection of Kubota, Kuhn, Wallenstein, Vermeer, Horst/HLA, LaneShark, and Buhler/Farm King products in the area. At Huber, we carry the equipment you need for your small property, ranch, hobby farm, city lot or construction project.
Whether you're looking for a tractor, baler, mower, brush cutter, or anything in between, we have the equipment to do the job right with the durability to last, season after season.
Our Kubota Z and T Series tractors will quickly take care of chores around the yard or small property without compromising power comfort or quality. Our Vermeer round hay balers are ruggedly reliable and can handle your heaviest hayfield. Our Kuhn secondary tillage tools ensure a uniform soil surface, level seedbed and evenly distributed residue, which helps you achieve the perfect planting conditions. And did we mention our attachments? We carry a full range of attachments for existing products like our BX series tractors. With everything from loaders to backhoes, we have you covered!
At Huber, we have so much to offer, it's hard to capture. However, you can rest assured that we have what you need. From ranchers to hobby farms to the serious do-it-yourselfers, we sell and service versatile, practical, and effective equipment that helps you get your work done!
POWERFUL AND RELIABLE CONSTRUCTION EQUIPMENT.
In addition to our comprehensive supply of agricultural equipment, Huber also carries a variety of construction equipment. We have a large inventory of Kubota skid steers, wheel loaders and mini excavators that offer outstanding manoeuvrability and comfort, along with exceptional performance and durability. We offer best-in-class skid steers that provide first-rate bucket breakout force and lifting capacity to get any job done. Our machines lead the world in compact conventional swing and zero-turn excavators known for robust and reliable performance.
TOGETHER WE'LL GET IT DONE.
FINANCING
Depending on what you are looking to purchase we have a few different finance options available to best suit your needs. Let's talk and sort out the best option for you.